THIS I BELIEVE
This I Believe was written for you to give you an idea of who I am. I have been on this Spiritual path for most of my adult life. Like most of us, my belief in God and Metaphysics runs deeper than the words on this page.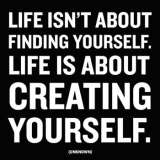 This I believe was born!
Having studied most Religions and Spiritual Beliefs, at least a little, some more deeper than others, I see God in all of them. Having been called to God and to have a ministry is a big part of website. 

Metaphysics-For-Better-Living.com was Born from this Knowledge.
Because I am a Science of Mind Minister what follows is Key to my Teachings. Although it does not encompass them.
Also having studied extensively I see the Law of Attraction in every belief. Metaphysics-For-Better-Living.com is how I continue learning. At the bottom of this page, I Believe is a great way to tell me What You Believe.
I Am EXTREMELY INTERESTED IN YOUR STORY PLEASE TELL US. 


THIS I BELIEVE

DECLARATION OF PRINCIPLES
Written by: ERNEST HOLMES
1. We Believe in God, the Living Spirit Almighty; one indestructible, absolute, and self-existent Cause. This One manifests Itself in and through all creation but is not absorbed by Its creation. The manifest universe is the body of God; it is the logical and necessary outcome of the infinite self-knowingness of God.
2. We Believe in the incarnation of the Spirit in everyone and that all people are incarnations of the One Spirit.
3. We Believe in the eternality, the immortality, and the continuity of the individual soul, forever and ever expanding.
4. We Believe that heaven is within us and that we experience it to the degree that we become conscious of IT.
5. We Believe the ultimate goal of life to be a complete emancipation from all discord of every nature, and that this goal is sure to be attained by all.
6. We Believe in the unity of all life, and that the highest God and the innermost God is one God.
7. We Believe that God is personal to all who feel this indwelling Presence.
8. We Believe in the direct revelation of Truth through the intuitive and spiritual nature of the individual, and that any person may become a revealer of Truth who lives in close contact with the indwelling God.
9. We Believe that the Universal Spirit, which is God, operates through a Universal Mind, which is the Law of God; and that we are surrounded by the Creative Mind which receives the direct impress of our thought and acts upon it.
10. We Believe in the healing of the sick through the Power of this Mind.
11. We Believe in the control of conditions through the Power of this Mind.
12. We Believe in the eternal Goodness, the eternal Loving-kindness, and the eternal Givingness of Life to all.
13. We Believe in our own soul, our own spirit, and our own destiny; for we understand that the life of all is God.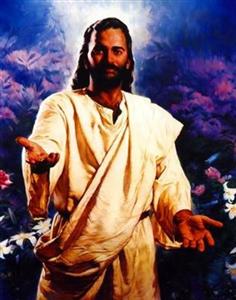 "Jesus stands forth from the pages of human history as the greatest Figure of all time. His teachings contain the greatest lesson ever given to the human race; and His life and works, while on earth, provide the grandest example that was ever given to man.
In the Higher Thought no attempt is made to rob Jesus of His greatness or to refute His teachings; indeed, the Higher Thought Movement is based upon the words and the works of this, the most remarkable Personality that ever graced our planet with His presence; and, until a greater figure appears, Jesus will still remain the Great Way shower to mankind, the great Savior of the race.
Let us not waste time, then, in theological discussions which lead nowhere; but, following the example set before us, let us also do the works which He did. "The works that I do, shall he do also; and greater works than these shall he do; because I go unto my Father."
THIS I BELIEVE
THIS I BELIEVE
Do you have a great story about this? Share it! I am very interested in your thoughts. We grow by helping each other, so Bless us all with your Story.