Benefits of CBD Oil
Benefits of CBD oil are many. We who are older have always known the healing properties of cannabis. Whether you agree or not it is not disputable.
So what is CBD oil? 
CBD is the abbreviation for Cannabidiol, one of the resinous molecules known as phytocannabinoids, found in the flowers, leaves and stems of the cannabis sativa plant. CBD is a non-psychoactive cannabinoid and one of the two major cannabinoids, the other being THC, which does have psychoactive properties. 
CBD is found in greater abundance in the hemp variety of cannabis sativa, which has a low THC concentration (below 0.3% as a legal standard). There are over 100 identified phytocannabinoids in the cannabis sativa plant. 
To keep it simple there are three main component's of the distilling process.
Full Spectrum;  Full-spectrum CBD extracts contain all the compounds that naturally occur in the cannabis plant, including trace amounts of tetrahydrocannabinol (THC). That's the cannabinoid associated with the cannabis "high."
Broad Spectrum; Broad spectrum CBD retains several of the different cannabinoids, such as CBN and CBG. And because the broad spectrum also uses additional terpenes and flavonoids, it can generate the entourage effect without THC. Even though broad spectrum CBD shares similarities with the full spectrum, it still has that one primary difference that separates it from the other. And you may decide to use broad spectrum CBD if you're looking for whole-plant benefits without any THC content
CBD isolate; Your pure CBD product, isolate contains no other compounds found in cannabis, except for the CBD itself.
Benefits of CBD oil? What are they?
Depending on the dosage you take, you can expect CBD oil to help with the following. Pain, anxiety which also includes PTSD, depression, sleep, epilepsy, to name the main ones. If you live in one of the states where cannabis is legal, you will have more options as far as getting products that have THC in them. These may give you better or at least more options on the reason you are seeking these items.
Always check the reputation of where you are buying your products. Make sure they can supply you with reputable lab results. Make sure you take the right dosage for the problem you would like to fix. 
These products may not be for everyone. If you have any doubts as to where you should start taking them please ask your doctor for advice.
Hemp Lively is where I purchase my products.
This guide is from there website.
GUIDE TO TAKING HEMP LIVELY PRODUCTS
Check out the benefit's of CBD Oil
How do I take my product? 
If you've never taken Hemp Lively Products before, a good starting point is between 20mg-50mg per day.  Please see the Dosage Chart for specific intake amounts based on weight.  If you are "Medically Sensitive", please take half of the recommended dose.  The mg/ml and mg/gummy are on the label.  (1 ml = 1 dropper).  Take half in the AM and the other half in the PM 1-2 hours before bed.
How to Take Hemp Gummies
Place the desired number of gummies in your mouth. Chew until liquefied.  Move liquid under the tongue if possible.  Hold for 30 seconds or as long as tolerated and swallow the remaining gummy/liquid.
How to Use Hemp Topicals.

Follow instructions on label. Rub into desired areas as needed.  If it is your first time using the product, try a small amount in a visible area first for a few min.  If no negative reactions occur, finish the application.
 How long do Hemp Products take to work? Get the most benefit's from CBD OIL.
Phyto cannabinoids take time to build up in your system so you'll need to take it daily in small amounts and give it at least 2 weeks before you'll see the full effects.  After the first 2 weeks, you may want to adjust your daily intake as needed.
What is the Best Way to Take CBD?

CBD can be consumed in various ways. Each way of consuming CBD products has its advantages and disadvantages. Whether you're smoking a vaporizer cartridge or eating a gummy, you'll experience different effects depending on how you consume the product.  Everyone processes CBD differently.  Finding your ideal form of CBD consumption may take some experimentation.  Here are the key differences between the ways one can use CBD.
Factors involved in your preferred CBD Delivery Method.
Onset: How fast will cannabinoids begin to work?
Dose: What's a sensible starting dose?
Distribution: Which will be most affected, the mind or body?
Duration: How long will the properties last?
Edibles & Capsules,
Onset: 1-2 hours.
Dose: Doses of CBD-rich products range from 5 mg to hundreds of milligrams.
Distribution: Absorbed through the gut and modified in the liver, spreads pretty evenly throughout the body.
Duration: Effects subside after about 6 hours in most people. Other effects may last up to 12 hours. Edible cannabinoids are absorbed through the intestines and sent to the liver. If on an empty stomach, it can take about an hour to feel the effects. With food in the stomach or after a meal, it can take up to an hour in some cases to feel the effects. Do not re-dose CBD or THC edibles for at least an hour after initial ingestion.
 Tinctures. Can you just swallow a tincture instead of holding it under your tongue?
Onset: 15 minutes to an hour.
Dose: 2.5-5 mg of CBD is a standard starting dose.
Distribution: Absorbed into the bloodstream in the mouth, then distributes evenly throughout the brain and body.
Duration: After 6-8 hours, most CBD metabolizes and leave the body.
Whole Plant CBD Tinctures or drops absorb directly into the blood vessels in the mouth and under the tongue and pass the remaining  CBD tincture solution through the stomach because not all will be absorbed, some will be swallowed.  If placed below the tongue, the user should try to wait at least one minute before swallowing.  Effects typically start after 15-30 minutes.  For consistency, it is best to avoid eating right before or after using a tincture. Tinctures typically come in a dropper with a graduated cylinder, also known as a measurement marked glass pipette, for easy measuring.  More tinctures are 1 fl oz, or 30mL.  1 full dropper of a 30mL tincture has 1mL of CBD Oil.  Hemp Lively uses 30mL dropper bottles in most cases so you have a month's supply if taking 1 full dropper per day. 
 Hemp Oil tinctures are easy to measure, especially at Hemp Lively because we formulate our Whole Plant Hemp Oil tinctures and Broad Spectrum CBD tinctures to have a total bottle strength which is a multiple of 30.For example, a 1200mg Whole Plant Hemp Oil (30mL) has 40mg per dropper (1200mg/30mL = 40mg/mL).  This way, if you need 10mg, you can take 1/4 of a dropper and to take 20mg, you can take half a dropper.. This helps for consistent measurable easy dosing. Pay attention to the labels on CBD Tinctures.  The main strength tells you how much the entire bottle contains.  Divide that number by 30 and you now know how many mg there is in one dropper full.  You an also find that information (mg/mL) on any Hemp Lively tincture label towards the bottom in smaller print. Can you just swallow a tincture instead of holding it under your tongue?Of course.  The difference between the CBD absorption in sublingual with ingestion (swallowing) as opposed to just swallowing the hemp oil is negligable.  The imporatnt thing to remember is to take it daily. 
Topicals (Skin Care, Lotions, Creams, etc.)
CBD Topicals are some of the more common kinds of CBD products. They're commonly used effectively for skin or joint issues.  One big misconception about CBD topicals is that its an equal alternative to ingestion.  It is not.  Here's why.
Your body has a dermal layer of your skin.  This is basically your body's amour which protects the inside of your body from the rest of the outside world.  It's extremely difficult to pass anything through the dermal layer so it absorbs into the bloodstream.  This includes CBD.
Does this mean CBD Topicals don't work.
No.  CBD Topicals are great.  But mainly for the skin.  If you're searching for something that targets inflammation, you need to take an ingestible hemp product.  If you also want to use CBD topical products, that's fine.  However, at Hemp Lively, we always recommend taking any topical in combination with a daily ingestible CBD product.
SUGGESTED DOSING
For intake of oral Hemp Products such as Hemp Oil Tinctures or Hemp Gummies, we recommend using the following weight-based dosing guidelines, in which the initial dose is determined by how much the client weighs and any increases are increased by 50% of the initial dose in Step 1.  The dose is measured in milligrams of the Total Reported Phyto cannabinoids, per pound of body weight, per day. This can be written as mg/lb/day.  Click here for additional information about our CBD Dosage Chart.
Starting dose: If you this is your first time taking a Hemp Product or are currently taking another brand, Start at Step 1.
Monitor symptoms: Phyto cannabinoids take a few weeks to build up in your system. Monitor Symptoms for a Minimum of 2 weeks before Increasing to higher steps.
Increasing Dose: Upon Improvements, STAY AT YOUR CURRENT DOSE to maximize improvements of that dosing level. Only increase if Needed.
Worsening Symptoms: Upon an increase, If symptoms worsen, decrease total daily dose to previous step. Consult your physician if symptoms continue to worsen.
The benefit's of CBD Oil are many. But do not forget to read below.
IF YOU ARE "MEDICALLY SENSITIVE", SEE BELOW FOR RECOMMENDATIONS.
IMPORTANT DISCLOSURES
Potential Interactions, Drug Testing, Legal Issues and more.
DRUG INTERACTIONS WITH AEDs
If you are on an AED, anti-epileptic drug, including but not limited to Clobazam, Valproate, Levetiracetam, Falbamate, Lamotrigine, Clonazepam, Zonisamide, Topiramate, Lacosamide, Phenobarbital, Rufinamide, Carbamazepine, Stiripentol, Oxcarbazepine, or Ethosuximide, there may be a potential interaction with Phyto cannabinoids.  This interaction has shown the levels of these drugs to increase or decrease by up to 50% with the presence of Phyto cannabinoids.  Please consult your physician first if you take any AED, or any other prescription drug prior to taking Hemp Oil.
DOSE TIMING
Be sure to dose Phyto cannabinoids at least two hours apart from pharmaceutical medications.  Take ½ the Daily Dose in the AM and the other half in the PM a few hours before Bed.
METABOLISM & INTERACTIONS
Phyto cannabinoids are predominantly metabolized in the liver and is a known inhibitor of liver enzyme P450 2C19 (abbreviated CYP2C19). This enzyme is responsible for metabolism of several pharmaceutical drugs.  Phytocannabinoid use may therefore cause fluctuations in serum levels for certain medications. If the client uses treatments which utilize these pathways, the standard protocol for Phytocannabinoid users is to measure baseline liver function tests (LFT), other labs of concern, and medication levels including desmethyl levels and then to repeat these assessments frequently thereafter. If unusual symptoms begin to present, the provider should determine whether Phytocannabinoids are potentiating the side effects of current medication.
DRUG TESTING
Hemp Lively's Whole Plant Products derived from hemp contain trace amounts of THC.  With daily dosing, customers may test positive for THC in urine and blood.  If you are concerned about failing a drug test, please purchase one of our Broad-Spectrum T-Free Hemp Oils which have all of the main Psychoactive Phyto cannabinoid removed.
For the rest of the information go to there website.
 There is more on the next page.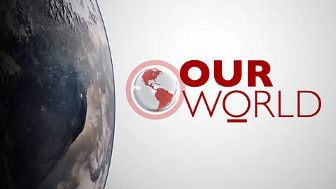 Enjoy the Benefit's of CBD Oil and do not forget to study this website to create the best you.
Metaphysics-For-Better-Living home page.